DAVID RUSSELL, LICENSED ACUPUNCTURIST AND HERBALIST
buy viagra canada David Russell, L.Ac,CMT,DNBAO is a licensed acupuncturist, licensed herbalist, and certified sports medicine massage therapist, with a Master's degree in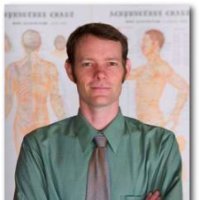 Traditional Chinese Medicine from the Five Branches Institute in Santa Cruz, CA.
http://cinziamazzamakeup.com/?x=dove-comprare-levitra-online-20-mg He has also traveled to China, for post graduate studies in acupuncture and herbal medicine, at the Zhejiang College of Traditional Chinese Medicine Teaching Hospital. David has completed an orthopedic acupuncture specialty program and is one of the few Diplomates of the National Board of Acupuncture Orthopedics.
http://cinziamazzamakeup.com/?x=prezzo-viagra-generico-pagamento-online-a-Parma Inspired to holistically heal vision conditions, David Russell studied under the nationally acclaimed Dr. Andy Rosenfarb. Now David brings to you a specialized form of acupuncture that can treat several degenerative eye conditions that has proven to successfully improve vision in 80% of the patients who receive this therapy.
go David established his Petaluma acupuncture office in 2006, David has garnered the Petaluma's People's Choice Award for Best Acupuncturist in 2010 and 2011, and the Bohemian's Best of the North Bay in acupuncture for 2008, 2009, and 2011.
EDUCATION
---
http://cinziamazzamakeup.com/?x=viagra-generico-prezzo-piu-basso-a-Firenze Five Branches Institute, Santa Cruz, CA; 2003-2006; Master of Science in Traditional Chinese Medicine
http://cinziamazzamakeup.com/?x=viagra-generico-50-mg-online-prezzo-piu-basso-a-Torino Zhejiang College of Traditional Chinese Medicine, Hangzhou, China; 2005; Specialty training in Acupuncture, Herbology, Tui Na, Orthopedics, Oncology and Gynecology
dove acquistare viagra generico 200 mg a Napoli Lerner Acupuncture Orthopedics, Los Angeles, CA; 2006
comprare levitra Firenze University of the Virgin Islands, St. Thomas, USVI, 1997-2001; Bachelors of Science in Biology; Magnum cum laude
go here Cayce Reilly School of Massotherapy, Virginia Beach, VA; 1994; Certificate in Massage
TEACHING EXPERIENCE
---
Sky Hill Institute; Petaluma, CA; Faculty; Anatomy & Physiology II, Clinical Massage, Craniosacral, Myofascial Release, Trigger Point, Acupressure, TCM, Herbology
East West Body Therapy Seminar; September 24-29, 2006; Classic Massage, Tui Na, TCM Theory and Diagnosis
Cayce Reilly School of Massotherapy; 2002; Assistant Professor
LICENSES & PROFESSIONAL CREDENTIALS
---
Diplomate of Acupuncture, NCCAOM, 2006
Diplomate of Chinese Herbs, NCCAOM, 2006
Licensed Acupuncturist, California, 2006
COMMUNITY SERVICE
---
Volunteer at the Women's Health Center Integrative Health & Healing Services in Santa Rosa CA
Guest lecturer at the Women's Cancer Awareness Group in Petaluma, CA
Satya Yuga Community Acupuncture in Oakland, CA
PROFESSIONAL AWARDS & AFFILIATIONS
---
Best Acupuncturist 2010, 2011, & 2012 in Petaluma People's Choice Awards
The Bohemian's Best of the North Bay 2009
The Bohemian's Best of the North Bay 2008
Petaluma Chamber of Commerce
Rivertown Business Network International
Petaluma Downtown Association
American Association of Acupuncture and Oriental Medicine